It's Christmas! And it's Championship week! Wooo-hooo! Who will be crowned as the King or Queen of Roster Wars? Read on to find out. Let's hope the ceremony goes better than this one...
And the post match celebrations are more successful than this...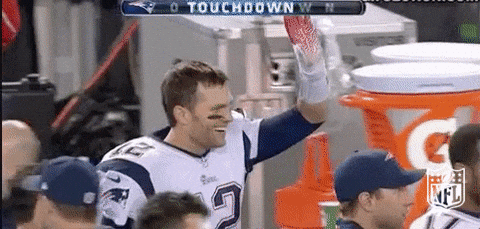 Or this...
So, anyway, here are our finalists:
For the Dastardly Dozen conference:
led by
And representing the Terrible Twelve:
and the
So how do they line up? Who do they trust to carry them to immortal glory? What risks are they taking? Let's take a look.
Carla takes a risk right out of the gate with Eli Manning. He torched the Eagles last week but that was his only game in the last nine where he's posted more than 18.22 points. Mmmh. The better news is that Eli is paired with #1 fantasy QB Russell Wilson. Aside from last week's disaster at the Rams, Wilson has been golden this year.
Todd takes a risk himself with Derek Carr. One of the most touted dynasty QB's coming in to the season, Carr has disappointed week after week and hasn't reached 20 fantasy points in his last 7 though he has a higher floor than Eli. Todd's 2nd QB is Dalton, who scored 0.12 points and was benched last week. Erm...
EDGE: Mayhem
We have a star studded line-up at RB. The Mayhem play 4. Le'Veon Bell who might get 50 touches with Brown out and Ben crap on the road and is ably backed up by Shady McCoy who has been great this season. Dion Lewis's roll should increase this week with Burkhead out and Latavius Murray seems to be doing just fine in Minnesota. Damn!
Todd counters with a fine trio. Kareem Hunt is coming back in to form at the right time and should be torching Miami. Mark Ingram looks fantastic and topped 30 points last week. The third starter - Jordan Howard - would be many teams RB1. Nice but not quite nice enough. So close but...
EDGE: Mayhem
The WR are the weak spot for both teams this week. Both go with 3 but Carla's first, Devante Adams looks a long shot to play this week. First choice alternate Marqise Lee also struggling. Ouch. AJ Green is solid enough and the final starter, Kendall Wright, is getting all sorts of targets over the past two games so should be okay here.
Todd goes with Julio who will be fine against the Saints. Probably. He'll score 8 points or 32. Who knows? Robby Anderson is a risk now McCown is out but they'll need to throw to keep up with the Chargers. Fingers crossed. The final starter is Corey Coleman who's target share has dropped since Josh Gordon stopped snorting. The negative effects of drugs hit home again...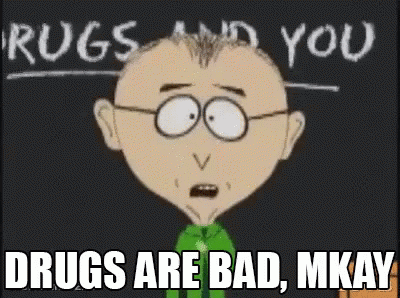 EDGE: Draw!
Carla has been struggling at TE for much of the season. George Kittle has been doing well enough but isn't a confident play on any given week.
Todd pulls some back here with the fantastic Travis Kelce and excellent rookie Evan Engram who balances Carla's Eli play a little. Clear win for the cats here. EDGE: Steel Cats
I don't care about kickers. And neither should you.
Both start Suh as their only DT so pretty confident we can call that a draw.
It's a toss-up at DE as Carla starts the awesome Joey Bosa and Todd goes with the awesome Aaron Donald. Calling that a draw too. Deal with it.
And so to lovely linebackers. Carla starts 5 which is the correct way to play fantasy football if you have the ammo. CJ Mosley, Bobby Wagner and Vince Williams. Lovely. Nigel Bradham and Myles Jack. Lovelyish.
Todd goes with 4. Demario Davis, Khalil Mack and Telvin Smith. Lovely. Justin Houston. Lovelyish. Carla's 2 lovelyishes to Todd's 1 lovelyish wins the day.
EDGE: Mayhem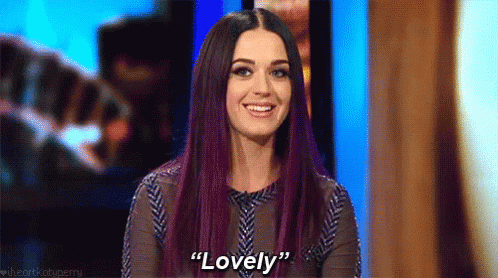 Just the defensive backs to round this thing out. Carla is outmatched here. She goes with 2 CB's - Desmond King and Josh Norman - neither of which I love this week alongside 2 safeties in Keanu Neal and Micah Hyde, both of which I do love this week.
Todd starts 1 cornerback in Ryan Logan who is solid but goes with 4 safeties. Rookie Jamal Adams who is top 10 in in safety snaps played, Karl Joseph who has a nice matchup against the Eagles this week. Nice. Harrison Smith and Morgan Burnett have both been struggling of late but are quality players.
EDGE: Steel Cats
So what does that all mean. Someone will win. Someone will lose. I've totalled it all up and predict that our new champion for 2017 will indeed be...
Congrats to all on a great season and thanks for reading!