Let's get this out of the way. Here's what I think of the 2017 Roster Wars playoffs:
There.
And so on to the conference finals. After two thrilling matchups last week, Todd's Steel Cats took out the Naperville Divine and Dave/Ben's Norfolk Bombers defeated the North Wales Knights. Congrats to Craig and Joe on fantastic seasons. Trust me, I feel your pain.
So, for the honor of representing the TT in next week's RW Superbowl it's the:
Vs.
Starting at the obvious place to start, Ben got real unlucky and then real lucky at QB. He's been rolling with the excellent Carson Wentz but disaster struck late in week 14, ending Wentz's season. This pretty much left the Bombers QB-less but then, like a ray of light, Aaron Rodgers gets cleared and is due to start in week 15. The opponent doesn't matter. Ben wisely picked up TJ Yates just in case too. So he's golden unless Rodgers doesn't make it. I mean, Brett Cuntley has been outstanding so perhaps they leave Aaron on the bench?!?
Todd counters with the disappointing-so-far-this-season Derek Carr who won't mind taking on the Cowboys at home and the Red Rifle / Redheaded Stepchild Andy Dalton. He has a much tougher task in Minnesota this week.
EDGE: Bombers if Rodgers plays. Steel Cats if Rodgers sits. How's that for sitting on the fence?
Both go with 3 at running back. The Cats start the excellent Mark Ingram who is going to go off against the Jets who now won't be able to compete with McCown done. Kareem Hunt looked much better last week and the Chargers weak spot is their run defense. Jordan Howard rounds out the trio and he mullered the Lions a month ago. Tasty.
The Bombers play Carlos Hyde who has been solid but has a tougher matchup against the Titans run D. Duke Johnson Jr faces the Ravens and whilst Le'Veon Bell can rip them up, not many others can. The last piece of the RB puzzle is Lamarr Miller and I just can't get excited about him. Ever. He's just so....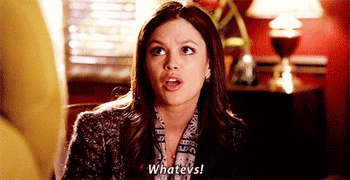 Edge: Steel Cats. Huge.
Ben goes with 4 at WR. Keenan Allen is in great form and will fancy his chances in Kansas as the Chiefs can't stop anyone. Dez Bryant is pretty much TD dependent but is also in a good spot against the struggling Oakland D. It's downhill from here though as Jamison Crowder is struggling in the Redskins offense, worsened by a tough Cardinals defense. Last up is Rishard Mathews who is tough to trust right now.
Todd starts 3. Julio visits Tampa and you could see a big game here with Tampa's struggles. It takes a brave man to start Jordy Nelson though, who hasn't got into double figures since week 6's excellent 12.50 point outing. Yes, Rodgers should be back which helps lots but it's a brave play. The third starter is Corey Coleman who's roll has lessened since Flash came back. And again, that Ravens D is good.
EDGE: Bombers but it's not a strength for either team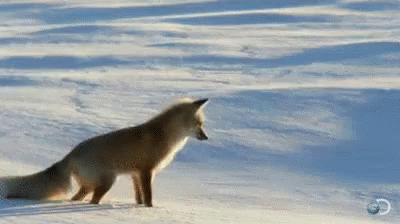 We have a stronger set of TE's going. Todd starts the excellent Travis Kelce. The Chargers are a good pass D but I can't see them blotting Kelce out. If they do, that probably bodes well for Kareem Hunt so Todd's cool either way. Evan Engram is the other starter and he should be solid enough even though the Giants face the Eagles.
The Bombers play Delanie Walker and he should have a great week against the 'Niners. Jack Doyle is the other starter and he's inconsistent but if we all know there's one thing the Broncos can't stop, it's a Tight End.
EDGE: Bombers, just.
Kickers. This can happen to you.
And so to defense. I'm scoring the D Line on awesomeness ratings.
Bombers:
Joseph - Awesome, awesome, awesome, awesome.
Campbell - Awesome, awesome, awesome, awesome, awesome.
Garrett - Awesome, awesome.
Lawrence - Awesome, awesome, awesome, awesome, awesome.
Cats
Suh - Awesome, awesome, awesome, awesome.
Donald - Awesome, awesome, awesome.
Wilkerson - Awesome, awesome, awesome.
Edge: Bombers
Todd levels up the numbers with 4 LB's to Ben's 3. And it's a pretty impressive quartet. Demario Davis is the LB#5. Telvin Smith - out of the concussion protocol - is the LB#2 in ppg. Justin Houston is the best fantasy OLB playing and Khalil Mack is a DE who is incorrectly designated, costing everyone who owns him points every week. But still a solid LB starter.
After a hot start, Mark Barron has slowed down a bit and is more of an LB2 on recent form. I own Kendricks in another league and have no idea what he's gonna do each week. His last 4 scores here are 5, 3, 23, 10. Your guess is as good as mine. Brandon Marshall is the best of the 3 and will do well again this week.
EDGE: Steel Cats
And lastly, the DB's. 4 apiece, 2 CB / 2 S for Ben, 1 CB / 3 S for Todd. The CB's are tough but Ben has 2 nice safeties in Keanu Neal and Reshad Jones where Todd's 3 - Harrison Smith, Morgan Burnett and Jamal Adams are not quite to that level, at least in recent weeks. However, one of Ben's CB's - Bengals' Dennard - isn't up to snuff so that evens it up.
EDGE: It's a wash!
This is 2 really well matched teams. I predict there will be less than 5 points between them and the winner will be:
But then there will be stat corrections on Thursday...
And the real winner will be: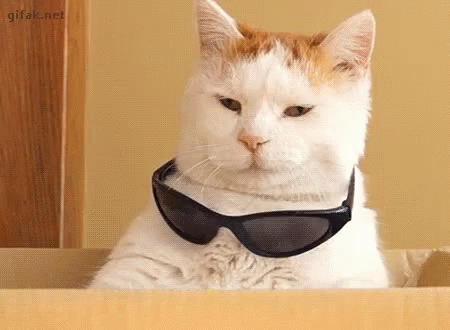 Good luck to all this week!