And here we are. The playoffs. 6 teams left per conference. 2 on a bye this week, leaving 4 to battle it out. I'm so excited.
In the TT, it's:
who called out
leaving
to take on
3 out of the 4 have posted a lineup. Thank you. Craig has not
so we have no choice but to concentrate on:
Vs.
The Golddiggers (SFG from here on out, sorry Bern) start with a numerical advantage at QB. I say numerical advantage as one of them is DeShone Kizer. He was good last week but 5 of his 10 outings so far this season have yielded less than 6 fantasy points so he's a risky play. The other QB is the much steadier Matt Ryan but he seems to have a lower ceiling this season. Those who thought last year was an anomaly are looking smart right now.
The Bombers (NB for the rest of this article) start just one but that one is Carson Wentz who is having a fine 2017. He is QB2 on the season and his PPG is only 5 lower than Kizer and Ryan combined. The matchup in Seattle this week is likely to be a good one too as the Seahawks tend to get involved in shootouts when they can't control the game and they aren't controlling this one.
EDGE: Bombers
NB level up the numbers starting 2 RB's against the 1 for SFG. I love Bilal Powell - just ask Brad - but he's been shit this season. And he's Han-Yang's starter. Dave puts up Carlos Hyde and Lamar Miller who are both solid starts with middling match-ups. SFG in trouble early.
EDGE: Bombers
Things start to look better in SFG world in the WR department on the assumption that Han-Yang clicked Ardarius Stewart's name rather than Michael Thomas by mistake. If he's starting Thomas he has a very strong 5 in Thomas, Davante Adams - the lone Packers WR with any value left with Cuntley 'throwing' the ball - Marquise Lee with a dream matchup against the Colts, DJax going against the Packers secondary (a term used loosely) and Goodwin who is an interesting start with Garoppolo in at QB. If he's starting Stewart over Thomas, well...
The Bombers also start 5. Keenan Allen (  
 ) leads the way and Crowder is picking up the pace. It's sketchy after that with Dez Bryant in a slump, Will Fuller who is questionable at best and awful without Deshaun anyway and Rishard Matthews. He's solid enough but also Q after missing last week's game. I'd imagine Duke Johnson Jr comes in if either Fuller or Matthews doesn't make it but it's still not enough.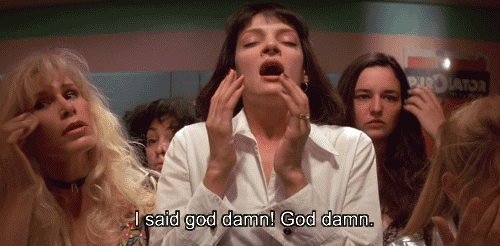 EDGE: Golddiggers
Both start a pair of TE's and what pairs they are.
Dave should be confident that Delanie Walker (TE#5) and Jack Doyle (TE#6) would be good enough to take anyone on and he'd be right unless facing the SFG's Zach Ertz (TE#2) and Rob Gronkowski (TE#3). Wow.
EDGE: Golddiggers
Both start a kicker.
Yes it is.
So pretty close on the skill position players. On to the defense.
I'm not a fan of starting a lot of DL and Han-Yang goes with 6. That's 6. I like the 3 DT's - Bucker, Malik Jackson and A'Shawn Robinson who are all top 11 at the position so can't really argue there. The 3 DE's - the Cameron twins, Heyward and Jordan and Melvin Ingram are all top 10 at the position so there goes my fucking argument.
Dave counters with Linval Joseph at DT and a trio of DE's himself - Demarcus Lawrence (DE#2), Calais Campbell (DE#5) and Myles Garrett who is DE#19 on ppg. Pretty good but not good quite good enough to match the SFG's strength.
EDGE: Golddiggers
I love linebackers but both only play 3 here. SFG go with Jon Bostic, Nigel Bradham and Myles Jack. Bradham and Jack have been good this year but were both awful in the box score last week which is a worry.
NB play Barron, Kendricks and Marshall. Barron is the cream of the crop - easily the best LB in the matchup - where Kendricks is in the same boat as Bradham and Jack - inconsistent with a worrying low floor. Marshall has improved this year and is a solid LB2.
EDGE: Bombers
So just the DB's to go. The Golddiggers just have 1 CB and 1 S left. Darius Slay has had a good year but 3 single digit games in the last 5 whereas Swearinger has been solid recently. Not bad but nothing to write home about.
The Bombers have 4 positions to fill and go with a pair at each position. The CB's are Dennard and Trumaine Johnson, both pretty solid weekly performers. The S's however, are excellent and could be the difference here. Reshad Jones is the #1 safety on the season and Keanu Neal sits at #6. Nice.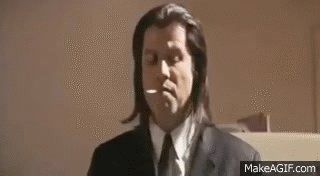 EDGE: Bombers
So Dave edges is for me. By about 15. A great game for sure and congrats to both for getting here.
I think the Pigksins edge out the Divine, just because, well, Matt.
Bye!