Was just perusing the Press Room and realized that for the original owners, one of the questions after the original auction was:
What record would you predict for your team in the year 2015?
Thought it would be funny to post everyone's responses before we get too far from the 2015 season, since we can take a look and see who was closest!  These are in no particular order: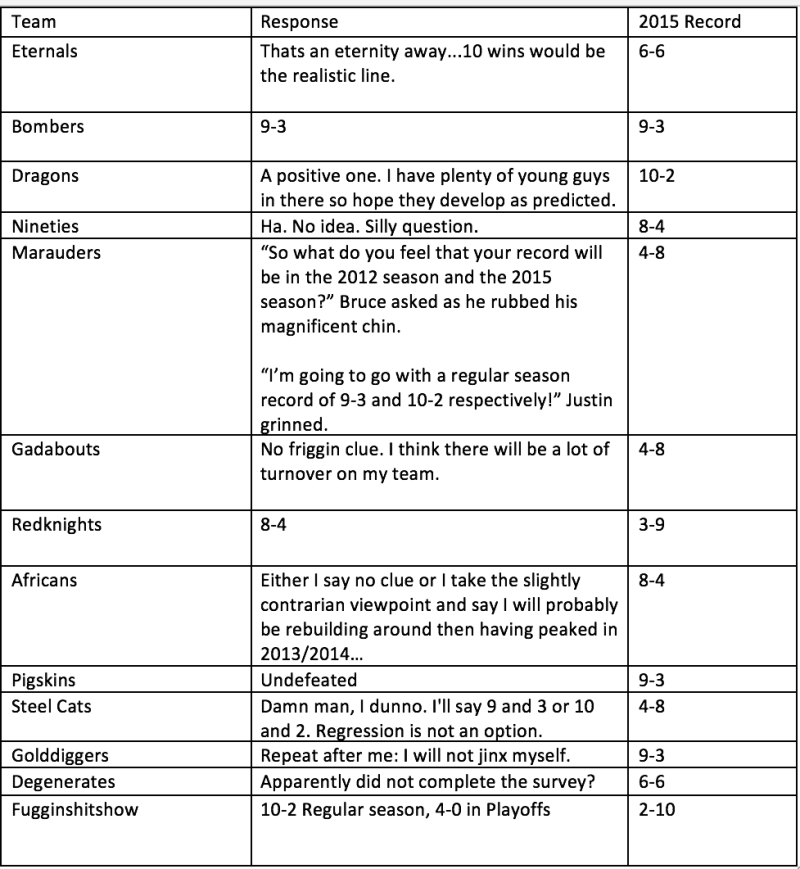 Observations:
Justin was still a weirdo.
Jon and Han-Yang's humility paid off pretty well.
My confidence didn't pay off quite as well.  Maybe I was a year off?
Dave was the only one to be correct.
Apparently regression was an option for Todd.
Bob was close to getting the opposite of his prediction.  He just didn't go 0-4 in the playoffs.
Sty wasn't quite as far off as Bob.
Ian didn't peak as early as he thought.
Mike's noncommittal nature paid off.  Brad's didn't.